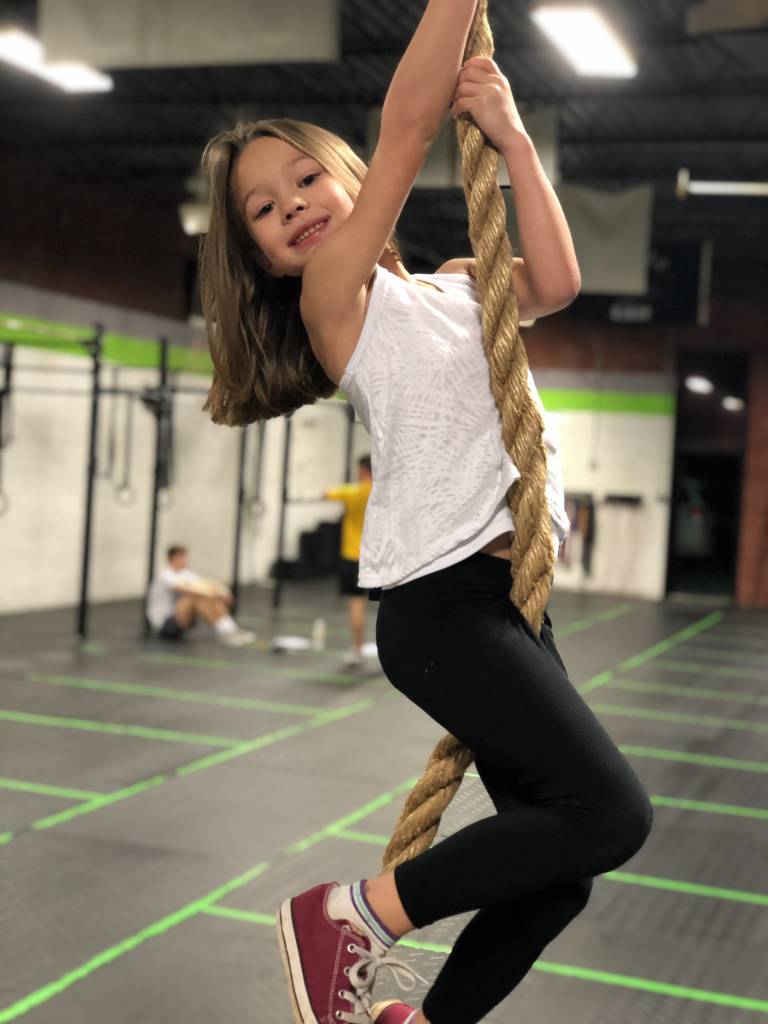 Hey guys,
       It's that time of the week again! Time to get the lowdown on what's happening at CFS. We have a really solid and fun week ahead of us with lots of variance and cool rep schemes in these workouts. We've also got a heavy back squat day in there to keep building the legs! Check out the announcements below and then have a look what's in store…
Yoga For Athletes: Sunday 1/20 at 5:30pm! Bring a mat if you've got one and join us for this fun, stretchy, and relaxing class! For all levels!
2 Year Anniversary event and Bring A Friend Day Feb 16th at 9am with DJ-LA! Get hype…invite a friend..celebrate!
New CFS shirts are on the way! We have them in Black and White for $20!
Monday: This week is starting off great! Two really good pieces in one day. We'll start out with a quick/light power snatch metcon. This one will have a little twist with a toe-to-bar penalty every min. After this we are going for some 400m sprints. The goal here is to build up some aerobic capacity and we want all of these 400s to be within 10 seconds of each other. Push the pace because we'll have a 2:00 rest between efforts.
Tuesday: Quick chipper today. Starting off with lots of wallballs then moving to rope climbs. At first glance it looks like these movements don't really compete with each other but in reality they do. This one will burn the shoulders so think about that as you break up your wallball sets. You'll want a little in the tank when you have to head up that rope. If we aren't going for the rope today we'll be subbing for towel pull-ups (with the OLD towels…NOT our new class towels. Coaches will provide you with the old towels).
Wednesday: Love this hump day workout! This one is definitely spicy and a great mixture of movements. It's 5 rounds of 4 movements but each movements (besides the double-unders) only has 5 reps. Because of this transitions will be fast so keep the pace high but still pace! Goal for this workout is 15 minutes which means if you can pace your rounds out between 2 1/2 and 3 minutes you should be perfect. We do have a high box jump in this one so be confident and give it a shot!
Thursday: Heavy Day! And it's a back squat..the best squat. It's important to always remember how valuable the squat is as a functional movement inside and especially outside the gym. Focus on developing good form and technique today and making sure your depth is below parallel if it all possible. Absolutely sacrifice weight in exchange for solid positioning and depth in the squat and eventually the weight will come! We will be working from triples to a heavy single and we want all of these to be working sets. 
Friday: We have a really cool layout for today's workout and a great way to start the weekend. This is a 20 minute EMOM alternating between one minute of work and one minute of rest. Your minute of work will start out with a buy-in of handstand push-ups before you can get to the squat cleans that we will score. Your score for each minute will be the number of squat cleans you get after your handstand push-ups. I would suggest starting out with a goal number of squat cleans that you think you can manage and then trying to increase that by one or two reps in the last few rounds and really push yourself.
Saturday: Have a pretty cool one for you guys today! Love these Saturday partner workouts. This one has multiple 4 minute AMRAPs that you and your partner will complete, followed by a short rest interval. When you start the next AMRAP you will pick up where you left off in the previous one. We have some pull-ups, some medball cleans, box jumps, and rowing! Be here!
What's new…we have another awesome week of training ahead! It's so early but the year has just been great. It really feels like the commitment, dedication, and energy is up in the gym lately and it's great! Let's keep it rolling…see you all in class!
~Daniel