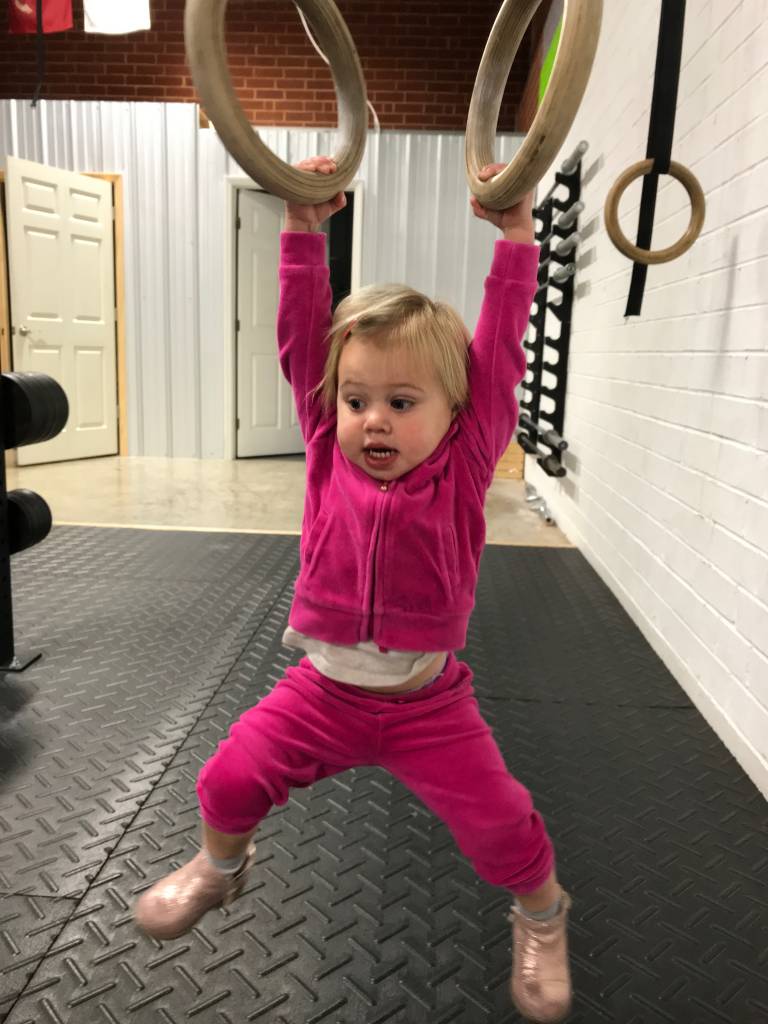 Hey guys,
This is our first full week of 2019 and we are super excited! I really think this will be the best year ever at CFS. We have some really exciting things coming up over the next few months including our 2 year anniversary February 17th! This is looking like a great week of programming as well so be sure to check out some announcements below and then see what the week has in store for us all…
Bring A Friend Day/2 Year Anniversary event will be Feb 16th at 9am! DJ-LA will be back to set the mood and we'll have some food and fun to follow the workout! How does brunch sound?
The 2018 Goal Board has been wiped clean and it's time to get up some new ones for 2019! Be sure to check out Coach Maryann's advice for goal setting when you're writing yours up!
Drink/food will be run this evening for the last 2 weeks. Remember if you have a transaction less than $10 you'll be run for store credit.
We have some new CFS t-shirts on the way as well so get excited about that! (These will be $20 and no pre-order)
Monday: This week couldn't start off any better. Not only is it a retest, but it's a benchmark workout and one of my favorites: "Helen".  This one is pretty fast but may still require a little strategy/pacing depending on your capacity for pull-ups and running. Helen is grippy so be prepared for that. Little things like opening your grip at the top of your kettlebell swings for just a second at the "lockout" may go a long way. A good goal for this one is sub 12:00. 
Tuesday: Does the week just keep getting better?! This will be a fun EMOM workout with running and front squats. The idea here is an easy jog for the first minute then 3 front squats for the second. This will be from the rack and the front squat weight will start off light and build each round until you reach a heavy set of 3. There will be no set time for the EMOM…it's all going to depend on how heavy you get before failing a set of squats. Good stuff!
Wednesday: Wednesday might get a little weird…we are going to have a bit of an odd object element to this one. We'll be doing overhead squats broken up by medball runs…could get a little tough. The overhead squat weight is a touch on the heavy side but should still be something you can handle and stay moving through. Pace the runs and just get it done!
Thursday: Weightlifting day! (with a little bit of "bro-sesh" thrown in there..) We'll be going overhead with some heavy push press to start off then getting in some dumbbell strict press to finish things off. All this followed by dumbbell curls. …wait what?! Yes..curls! Should be a great day. 
Friday: This is the chipper to end all chippers today. But the goal isn't to blast through this one. Rather, it's to set a smooth steady pace and stay moving. It's going to be impossible to talk about all the movements in this workout so just think of a few and assume that they are in here. There's certainly some running, rowing, and some jump rope action to name a few. Easy day!
Saturday: Cool partner workout lined up to start your weekend right! This one will be around the 30min range with some overhead work and toes-to-bar. It will run in a "you go, I go" style until your team has completed 5 full rounds!
This is going to be a great week! So much good work and so much variety. 2019 is definitely off to an amazing start. I've been slacking a little on the Committed Club but have no fear: we'll be drawing very soon for the last 2 quarters so there's plenty of reasons to stay committed moving forward! Definitely start to spread the word about our next "Bring A Friend Day"/2 Year Anniversary and we hope to see you all there. See ya in class…
~Daniel