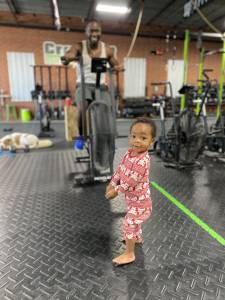 Hey guys,
     It is a bit of a rainy day here in Burlington North Carolina but still a great day for the CrossFit Simplicity Weekly Rundown! It seems like time is flying around here because we are already on week five of our strength cycle! We also have a very cool/fun theme this week for all the sushi lovers out there. I know there are many! Quick congratulations to Johnny Hodge, the winner of our July committed club! You guys keep putting in the hard work and it will pay off! Now let's check out a brief rundown of the week.
Weightlifting:
Week 5 (Sept 12)
Day 1: Every 1:30 x 5 sets 3 Position Power Snatch (High/Mid/Floor)(@70% of 1RM) 3×2 Overhead Squat (@80% of 1RM)
Day 2: Every 1:30 x 5 sets 3 Position Squat Clean (High/Mid/Floor)(@75% of 1RM) 3×3 Push Jerk (80%)
Day 3: Gymnastic Skill
Workouts:
We have cycled through the majority of the CrossFit Games workouts. Now it's time to get back on track and prepare for the slow grind into the next CrossFit season. Monday kicks off with a solid bodyweight/light weightlifting workout where you can give a hard push. Tuesday, we go into some hard sets with a little 1:1 rest, so partner up if needed for an added push. A fun little AMRAP on Wednesday that has some rope climbs in the mix, and this one attacks your shoulders. Thursday will be one tough challenge for you guys. Let's see who can grind through these intervals with little rest. Friday will be a chipper where it will come down to the box jump overs and who is willing to sell out on the final set of wall balls. Saturday, we have a repeat from last year, but instead of rowing, we sub in the goo old Assault Bike (enjoy!).
      Well, that's all we got for this week's installment of the CrossFit Simplicity Weekly Rundown it's going to be an awesome week at the gym and we have a lot of really good lifting and conditioning pieces to keep things interesting and to get some great results. All you need to do is walk through the door with a good attitude ready to put in some work! And enjoy what's left of your weekend and get plenty of rest and recovery so we can hit it hard on Monday. See you all in class!
~Daniel