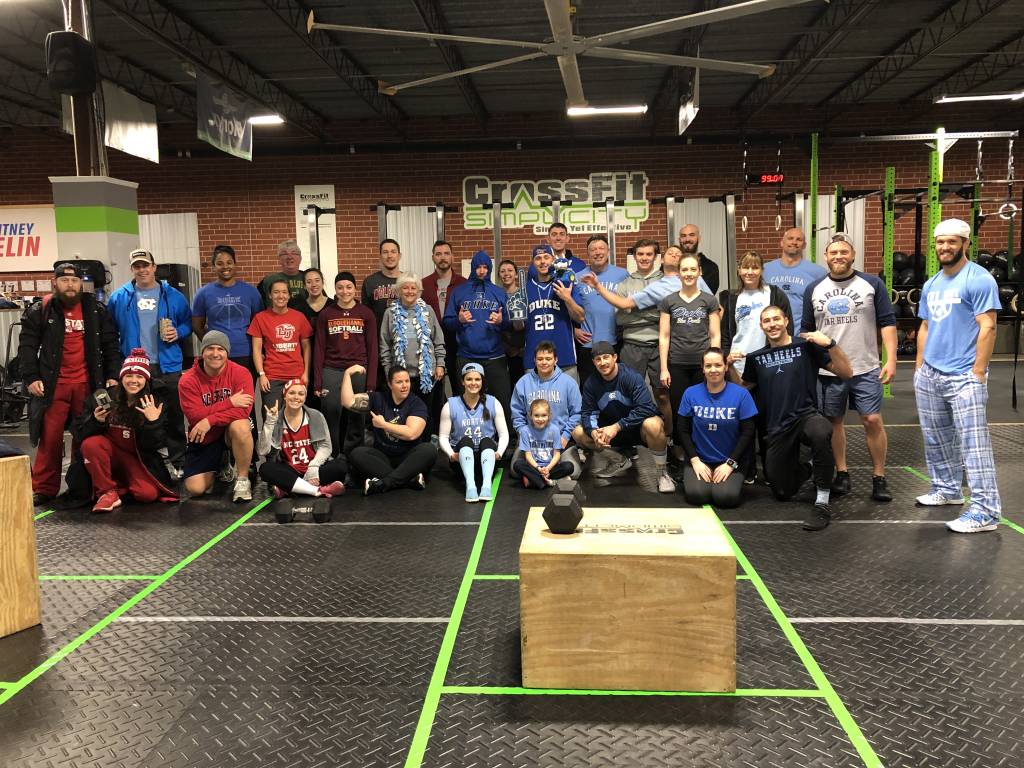 Hey guys,
Awesome job last week in class and great work on another Open workout! I know everyone was really feeling it from Tuesday's long workout and we had lots of double under breakthroughs in class! All in all a great week! And this one is looking just as good! We have a lot of variety ahead of us, all culminating into week four of the 2019 CrossFit Open. Be sure to check out the announcements below and then see what we have planned for you all…
Week 4 Open theme is: "Western" so break out the cowboy hats and come ready!
Week 4s weekly challenge will be a fitness challenge! You'll have until next Sunday to submit your score for this workout: Open workout 12.1 (the hated…7 Min of Burpees!)
Remember that we have a great referral program for you guys that quite a few of you have been taking advantage of lately! Refer a friend that signs up for a month to month membership and get 20% off your next month. Refer a friend that signs up for a 6 month membership and get 50% off your next month!
Monday: Starting off the week right with a double day! We'll have a weightlifting piece followed directly by shorter conditioning piece. Class will start with 15 minutes to build to a heavy triple on your overhead squat. This will be from the rack and should be a solid three reps as deep as possible. If you have the mobility to squat below parallel we absolutely want to sacrifice weight on the bar to make sure that all three reps are below parallel. If you do not have this yet then go as low as you can and know that there is no substitute for loading a bar and just putting yourself in that position… Eventually, you'll be able to go lower and lower and it will pay off! Remember to press up on that bar and keep very active shoulders. After this we'll break things down a little bit for a short workout including double unders, pull-ups and…you guessed it, overhead squats!
Tuesday: Today will be a workout day AND a sort of skill day! We'll kick things off with a seven minute Amrap of some dumbbell snatches… But there's a burpee surprise waiting for you in this workout so don't get too excited! After this we'll work on everything "handstands!" So handstand walks/push-ups/holds. The one thing that's so great about the Open is that it shows us what we need to work on and makes us better! So let's go ahead and start working on this right now for next year's Open! 
Wednesday: Speaking of the Open…thrusters are coming! (And so are muscle-ups!) So that's the theme today! We are retesting a workout we had months and months ago that's thrusters, running, and muscle-ups! This one can get spicy quick so feel things out in the first round and build from there. Oh yea…one more thing…it's a heavy thrusters! 
Thursday: Lifting day! (Remember that Thursday's during the Open are a little "optional"…if you're hitting your Open workout Friday you may want to take it easy today. But in general, life and fitness goes on…as does the program!)  So today will be a 5-4-3-2-1 Front Squat workout. We'll build to a heavy single but we want working sets for the previous ones as well! After this we'll get in a little floor press action with the dumbbells! Good stuff!
Friday: We can only imagine what CrossFit has in store for us this week but we will find out Thursday evening live at 8 PM. Remember that this will be the workout prescribed in class on Friday and the fourth and second to last workout of the 2019 Open. Whatever it is… You are ready!
Saturday: Open Day! Remember to show up a little early to start moving around and sign up for your desired heat. This week's theme is Western so be sure to coordinate with your teammates and get dressed up! Also don't forget a change of clothes as you may not want to test the open workout in a pair of cowboy boots! 
Cant wait to kick this week off with you all! It is certainly shaping up to be a great one. It seems like a motivation and hard work has been at an all time high this year and we are seeing some great progress. Keep striving to do your best every day in class and focus on nailing down the fundamentals of these movements. Your hard work will pay off!
One last thing: CrossFit posted this on their Instagram and it's SO relevant during the Open. I hope you guys will read this and get a little bit of encouragement…you're doing great!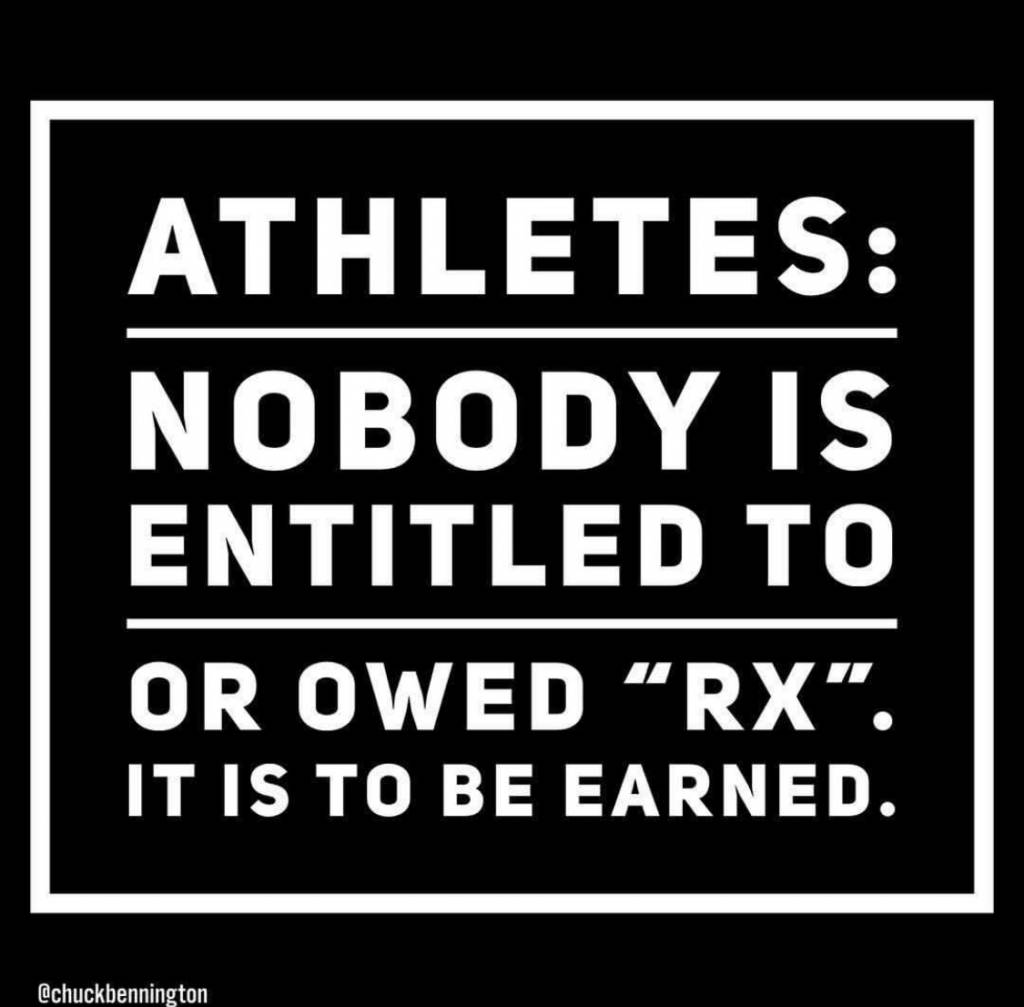 "Perspective: If you've been in CrossFit as a sport and community for a significant amount of time, you remember when being able to "RX" a WOD was an aspirational goal, not a default expectation.
_
Early on, most of us scaled most of the workouts, most of the time. We would knock out the CrossFit "Mainsite" or "Mothership" WOD to the best of our ability, and then our load/time/reps/rounds would "Post to comments" on crossfit.com, with what scales or substitutions we used to preserve the intent of the programming.
_
In 2006/2007 it was not uncommon that a higher skill or heavier load WOD would have LITERAL handful of fire breathers earn the right to post "RX" next to their score.
_
Being able to RX specific Girl and Hero WODs were goals that guided much of the fitness journey for significant amounts of time. I spent years working toward my goals of RX "Isabel", "Nate", and "Nasty Girls".
_
As a coach and affiliate owner, I have absolutely heard the groans of an RX piece of programming being "too hard" many times.
_
On the interwebz I have certainly read and continue to read complaints of the same nature.
_
Change your perspective.
_
If the RX isn't considerably difficult, how are we supposed to forge elite fitness as a community?
_
If everybody can do everything as RX, then it's not special. It has no sense of achievement or accomplishment. Nobody is forced to set goals. Nobody has a higher level of fitness to work to.
_
Part of what drew me to CrossFit was that there was no limit, no plateau. There was always something to work on and reach for.
_
There's no shame in the scaling game, it's part of the journey.
_
No achievement of significance is ever easy. And when you reach it, you'll be glad it wasn't."
_
Guys, I can't phrase this any better myself so I'm not going to try. Like we talk about in class…We program for the ideal image or capabilities of an "RX athlete" and we provide you guys with a goal for each workout to help you scale to reach the desired stimulus. scaling to reach the stimulus is so important in your development and nothing will help you reach that RX button any faster! If we programmed every workout so that everyone in the gym was able to click that button then what would we strive for? You guys are doing amazing. Most of you guys haven't been at this very long and you are harder on yourself than anyone else. Don't imagine that being an RX athlete is something that comes quickly… And you really wouldn't want it to anyway! Never feel shame in scaling a movement. And when the time comes to step it up or give a new weight or movement a shot… Never feel bad in attempting it and failing! That's progress! So proud of all of you guys! You have all come so much further than you think!…And sorry, looks like I did rephrase it!
~Daniel