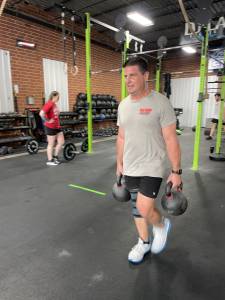 Hey guys,
     Happy Easter! It's a very special Sunday here in Burlington North Carolina and it's time for the CrossFit Simplicity Weekly Rundown. We have an excellent week ahead for you all at CFS. This is week three of our current strength cycle and we have some great conditioning pieces to go along with it. The workout theme this week is The Incredible Hulk…Can't think of a more inspiring workout theme! So let's crack right into this thing and see what we have planned…
Weightlifting:
Week Three!
(April 10th-15th)
Mon: 3×3 Power Snatch (70% of Heavy Single), 3×3 OVHS (70-80%)
Weds: 3×3 Clean (65-75% of Heavy Single), 3×3 CleanGrip Deadlifts (90%)
Thurs: Moderate Heavy Split Jerk + 3-second pause in the split
*Notice that we have two lifts each day! This means we need to get to class on time and be focused and ready to get to work! (Speaking to myself here too!)
Workouts:
Monday starts with a gymnastic heart thumper to set the tone for the week. We follow that up with a solid grunt work drive through another descending rep scheme on Tuesday. Wednesday will be one of those workouts that, after the first set, you will start to contemplate life (hang in there). For Thursday, we bring some heavy single arms cleans to the table for you to chow down on and finish each set with steady box jump overs. Then, Friday hits! and it's a partner shoulder burner with a nasty push/pull combo attack. Saturday will be another partner grind with distance running and heavy kettlebell swings; enjoy and suffer together. Good Stuff!
     That's all we have this Easter Sunday! I hope you enjoyed this (brief) CFS Weekly Rundown and you're feeling excited about another week of work here at CrossFit Simplicity. We are so grateful to have all of you here as a part of our family. It's the community that keeps us committed, accountable, and coming back for more each and every day! You guys keep encouraging each other, keep showing up, and keep getting those results. Now enjoy this Easter Sunday and get plenty of rest, relaxation, and recovery so we can hit it hard in class. He is risen!
~Daniel