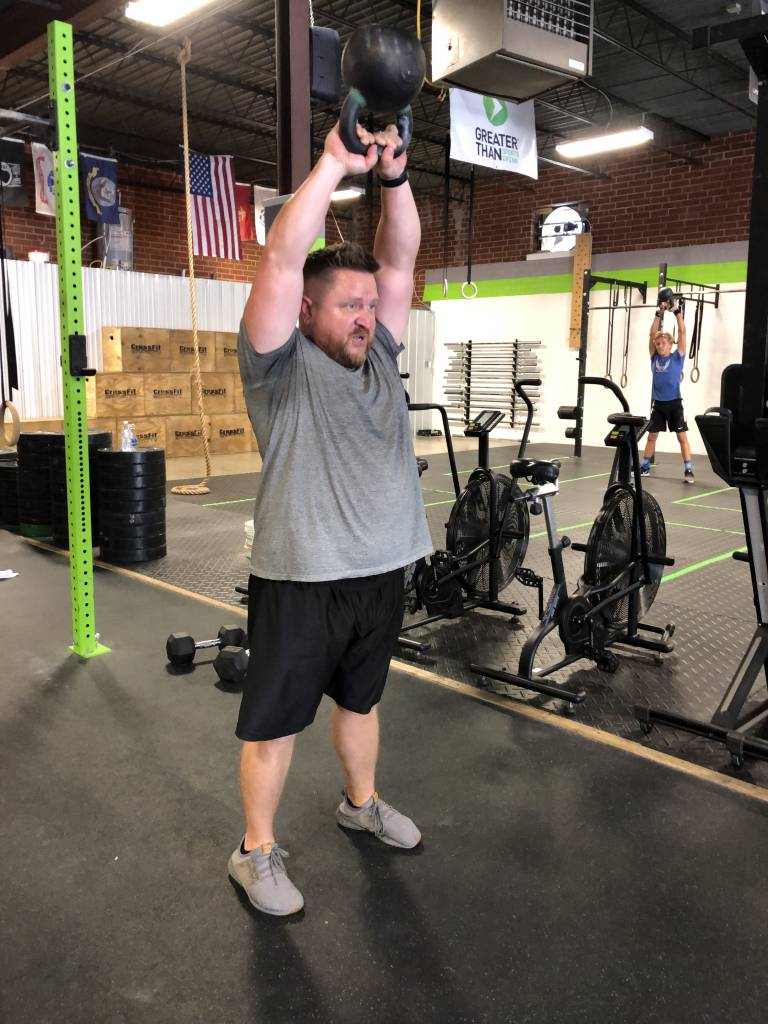 Hey guys,
Hope everyone is enjoying this beautiful Sunday and is ready to hear about what we have planned for you all this week! If feels like this month has really flown by and remember that this is our last full week of June so make sure you stay on track if you are shooting for the committed club this month. This also means we are even closer to our Simplicity Summer Series partner competition. Make sure you've been securing a partner and putting in extra effort at the gym to prepare! Be sure to give the announcements a read below and then see what we have on the menu this week!
Our next Bring a Friend Day will be July 20th so save the date! The last one was amazing and we are sure this one will be equally as exciting!
Women's tanks should be in by this Thursday! We'll shoot out an email when they arrive and you can pick up your pre-orders at the gym!
The next House T-shirts should follow soon!
Simplicity Summer Series is a little over a month away! Get your partners secured NOW!
Monday: No, it's not déjà vu… We really are doing burpees again this Monday like last week. However, the layout for today's workout will be a little bit different and one that I believe will be more interesting for most of us. We will have three back to back (no rest) 5 min AMRAPs. Each one will have some sort of aerobic Buy-In followed by a max effort attempt of a certain burpee variation. Each AMRAP Will contain a different variation of a burpee as well as a different aerobic buy-in. You will need to consider pacing out each of these to some extent because there will be no rest or transition from one AMRAP to the next. The good news is that the burpee variation gets easier each time. Good stuff!
Tuesday: We have a nice little..umm…big…flow workout for you guys today. This one legitimately has a little bit of everything and follows a similar pattern to some of the longer flow workouts we have done in the past. These longer 30 to 40 minute workouts are great for building aerobic capacity and what we like to call, "a motor." Try to stay moving throughout the entirety of the workout and maintain a somewhat elevated (but not redlined) heart rate. This will be a fun one to hit with no pressure so try not to miss today!
Wednesday: Weightlifting Wednesday! Love these..and what's even better…snatches! This is will be an amazing technique day for us if we make that the focus. By all means, if you have things dialed in and everything feels good then go for that heavy weight. But if not, remember that these are the days we want to really focus on positions throughout the lift and proper technique which will lead to those PRs down the road. We will be starting the day out with some three position snatches (one from the hip, then knee, then floor without dropping the bar) and then switch over to some snatch balance work. Let's take one second to talk about why the snatch balance is important. The snatch balance will go from the rack and is ultimately a behind the neck push jerk in a snatch grip, yet we will push ourselves under and receive the bar at the absolute bottom of our overhead squat position. For many of us we are far more comfortable with the power snatch than the full/squat snatch. Working on the snatch balance will allow you to get comfortable receiving a bar in the bottom position and will allow you to ultimately full/squat snatch more weight!  
Thursday: Excellent workout for you all today. To me these simple couplets and triplets are the staple of CrossFit workouts and are arguably the most fun… Today we have a very simple couplet consisting of mod weight clean and jerks and toes-to-bar. The TTB volume is what I would consider on the mod/high end for most of us so feel free to scale things back a bit on the reps if you think you'll have trouble hitting the time goal. This one shouldn't give you too much trouble in any one area but is one that you're just want to try to push yourself on throughout. As always ease into it and finish strong! 
Friday: Very interesting workout planned for today. Some of you will love this and some of you will…not love it. Not sure it's horrible enough for anyone to hate but it does involve lots of snatches, barbell cycling, and strategy! All good stuff! This will be an E2MOM with snatch variations. Because of the weight this is not something you necessarily want to try going unbroken on so you'll have to think about the best place to break. Should also have a little bit of rest before your next set so try to stay on the bar to make sure this is possible. Overall it'll be a great day and a great chance to practice cycling a bar with snatches.
Saturday: You know Saturdays are always the best! This one will be no exception…although there will be thrusters! Try not to let that deter you from coming and getting in a great workout and having a good time. Instead of a typical partner workout this will be in teams of three but with a little less rest then we are used to. This one will be a great chance to push and motivate your team and yourself so try to communicate and really get into it! 
Overall we have a great week planned for us here at CFS! This week will be pretty heavy on the snatch work so if that is something you're interested in improving definitely try to make it to the gym on Wednesday and Friday so that we can get in some good technique work. As we near the end of the month try to stay focused on your goals and get in as many visits as possible. Consistency is always one of the the most important factors in getting results! We hope you had a great weekend and we can't wait to see you all in class!
~Daniel