Weekly Rundown (9/3-9/8)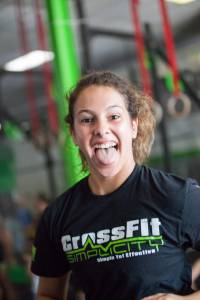 Hey guys,
       Great job last month! August was really solid and I felt like everyone put in a lot of good work. Let's try to keep the drive alive as we roll into September and stay focused on your goals. One easy way to do this will be getting signed up for our in-house competition October 27th. This will add so much meaning and purpose to your training over the next two months and is going to be a blast! We've designed this competition so that virtually every single person in the gym will fall into either the scaled or RX divisions without a problem. Some of you guys may even thread the line between the two and if so just talk to one of your coaches to find out which division would best suit your abilities.
Monday: Labor Day! Remember that we have a reduced holiday schedule today with one class at 9am and one at 5:30pm. Expect these classes to be a little busier than usual so you may want to show up a few minutes early and get yourself signed in and settled. We will actually have two workouts for today that you all may pick from. One will be our normal class workout and the other will be a next level piece with some rowing intervals. Both are great workouts and would be good options for anyone. Because these classes will be busier we will likely have one or two heats of each workout and each workout going on simultaneously. Pay attention to your coaches so that we can keep things running smoothly and get everyone out on time.
Tuesday: Back to our regular schedule today and we have a heavy day! It's back squats! Arguably one of the most important weighted movements we do in the gym so don't miss today. We will be working to a heavy set of eight and finishing day off with some good glute and hamstring accessory movements.
Wednesday: We have a great 15min AMRAP for you guys! This one is going to be a little spicy on the shoulders AND the legs. We have some box jump overs here so be deliberate and make sure you watch your shins. Overall this is a great workout. Warm up the shoulders though because we'll have some overhead squats.
Thursday: Such a great day here! It's not very often that we have a weightlifting day and a conditioning piece but today is one of those days! We're going to start the day off with a quick 10 minutes to establish a one rep power clean and then break the weights down a little bit for a great metcon. You'll be doing 100 power cleans for time but there's always a twist…every minute on the minute you'll have to stop and perform…..
Friday: Friday will be short and sweat…I mean sweet! Some good pushing and pulling here, although your pushing will come from some burpees. If you hate them you probably need them so try to get your mind right and get after these! Don't worry, we hate them as much as you!
Saturday: We are going to leave Saturday "TBD" again. Felicia has been doing an awesome job at cooking up so good workouts for our partner WOD days so we'll see what she has in store for us later this week!
      I just want to stress again how well everyone's been doing in the gym. Class attendance is certainly up and we've been seeing lots of breakthroughs in the form of new skills and new PR's! Keep up the great work and remember to start prepping for our CFS Halloween House Party Oct 27th at 8am!
~Daniel