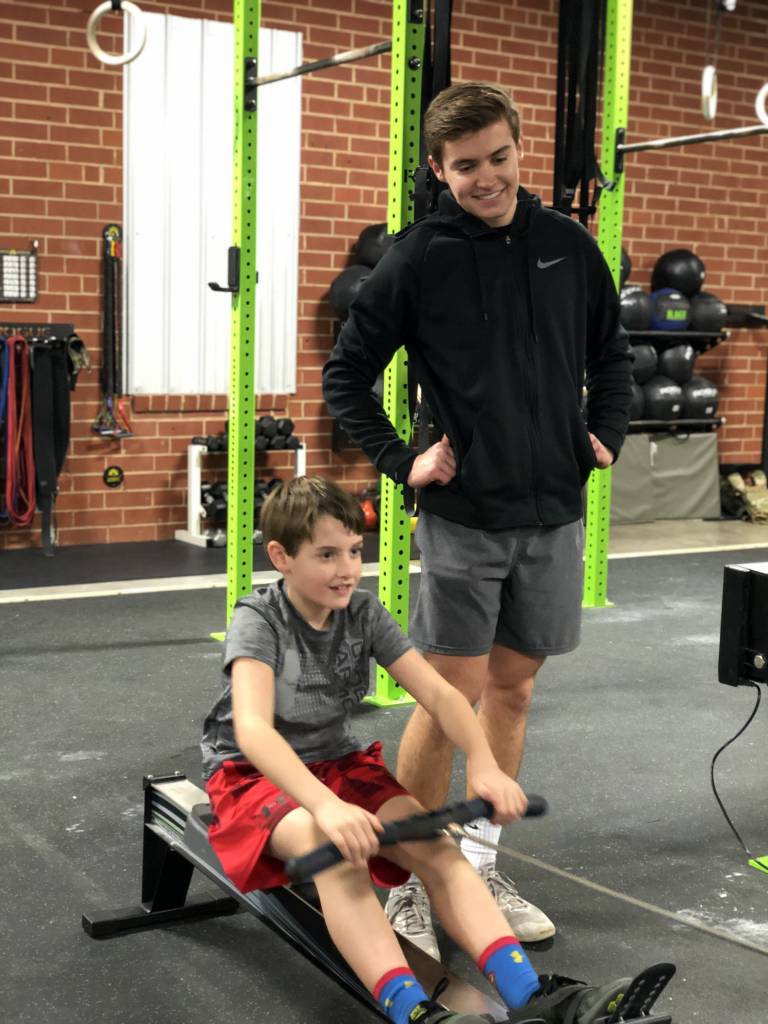 Hey Guys,
       For me this is probably the most exciting Weekly Rundown we've had. This one is marking the end of 2018 and the beginning of 2019. As cheesy as it sounds it's important to stop and reflect a little on the last year and look forward to what you'd like to accomplish in the coming year. I am blessed to get to witness so many of you transforming and growing and I often notice how little credit we all give ourselves. Take a moment after reading this and stop and find 2 or 3 positive things that you've done this past year and then a few that you'd like to see this coming year. We'll be erasing the goal board and starting over this coming year so this is a great time to start thinking. We have a great week ahead as always and some exciting announcements so have a look below…
No 5:30pm or 6:30pm classes 12/31
New Year's Day workout at 2pm Jan 1st! This is open to ANY and EVERYONE so feel free to invite some friends..but who we really want to see is YOU!
Our own DJ-LA will be our live DJ for this event and it's going to be fun!
We will resume our normal schedule Jan 2nd at 5:30am
Monday: We have a good well rounded piece to start things off this week and to wrap up 2018! This is your last WOD of the year so go out with a BANG! This one has some good running, snatches, and….burpees! Gotta love it! Pace your first round or two then go all in on round 3 and you'll have it in the bag!
Tuesday: New Year's Day! Welcome in 2019 with us for an awesome community partner workout! We want to see all of our CFS members there whether you bring a friend or not! This will be a great way to set the tone for the New Year! Workout starts at 2pm!
Wednesday: "Weightlifting Wednesday" is showing up early this year!  We'll be hitting some 3 position snatches today. That means you'll pick up your bar and complete a snatch at the high hang (hip pocket), the hang (knee), and the floor. All without putting the bar down. Don't stress the weight..this is a technique day and it's these days that lead to big weight. So let form be your guide and focus on proper positions! 
Thursday: Mmmm…today is going to be spicy. No way around it. This could burn a little but it's going to be soo effective at build a strong motor and increasing that aerobic capacity! We'll have a 4 rounder with rowing/running (you choose), double unders, and the loved/hated thruster. Don't fear these though. The weight is super light today so break things up and stay moving! 
Friday: Great chipper for you guys today! This one is such a good mixture of movements that it makes it a great well rounded workout to finish out the week! Don't want to give away too much on this one but expect to work the shoulders, core, and legs all pretty evenly. Pacing will be key here too. I went a little hot out of the gate testing this one and it caught up to me. Don't rush the first moment or two in the chipper but really lay it on heavy at the end! 
Saturday: Saturday retest? That's right! This is great piece we did a long time back, maybe even in 2017! This one is all back squats and rowing. The weight is a little on the heavy side so we'll be going from the rack today which is a nice treat. Lots of squats here too so the key will be breaking them up smartly with your partner so that you can both keep the bar moving constantly. 
This is going to be a truly great start to 2019 and I hope we'll see you all in class steady this week and on Tuesday for our fun New Year's workout! 2018 has been an amazing year and I can't even begin to express how grateful I am for all of you here at CFS and all of our amazing coaches as well. This community has become more than I could have ever imagined and I can't wait to see what 2019 holds for us all! 
~Daniel