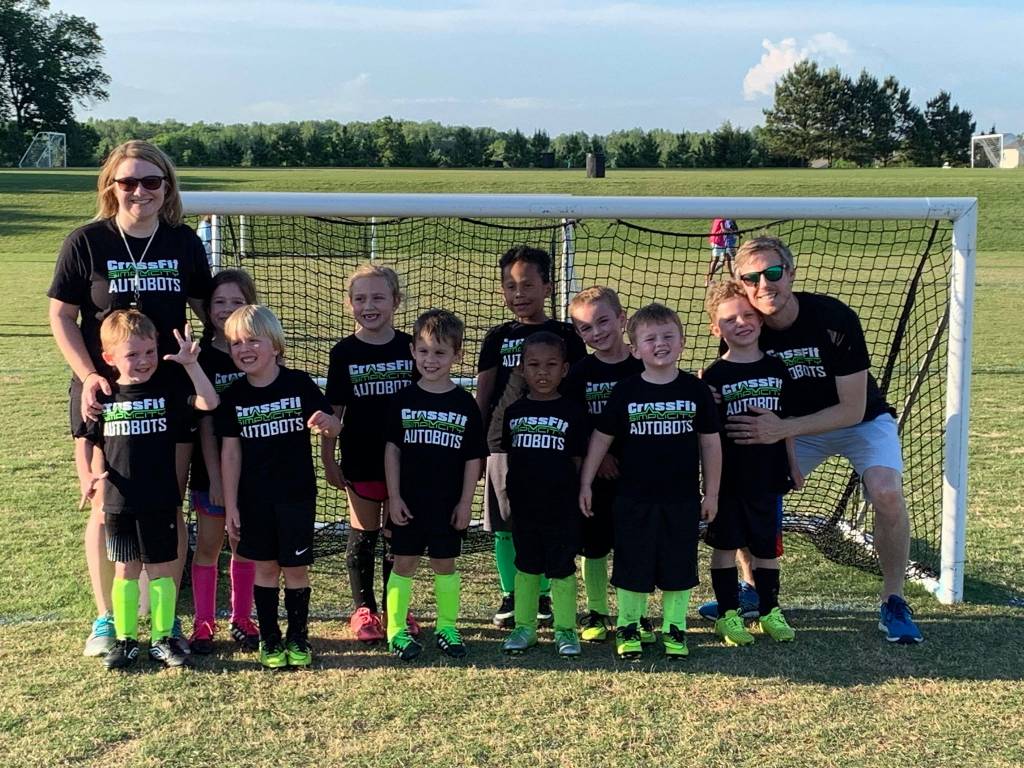 Hey guys,
Hope everyone had an awesome weekend and is ready for a great week ahead! Try to get in the mindset right now of embracing Monday at work, school, the gym, etc and don't let it get the best of you! We have a great week of programming ahead and we are going to be starting a fun weekly core series as well. Be sure to check out the announcements below to stay in the loop and then see what we have in store for this week's workouts.
Memorial Day "Murph" is coming up soon! Monday May 27th we'll run two heats/classes of this epic Hero WOD! Stay on the lookout for class registration.
We are starting a weekly "Core Series" where we'll post extra core workouts to be done in addition to class if you'd like to work on those summer abs! You will be receiving an email about three times a week with an extra ab workout and some videos that will detail any movement you might not know. We will also make these available on social media and written up on the board in class. If you finish class early you could knock these out during the post-workout or stay after and hit them on your own… Or even do them at home!
CFS Koozies are here just in time for pool/beach season! These are high-quality neoprene koozies with the Simplicity logo on both sides! The black ones are $6 and come with a free green one! Find them at the gym!
Simplicity Summer Series, our next CFS competition, will be August 3rd so find yourself a partner!
Monday: Great way to start the week! We have a two part day AND it's day 1 of the Simplicity Core Series! We will start class off with a 15 min E3MOM (every three minutes on the minute) consisting of cal row/bike and box jumps! This one won't be too terrible but you should be pushing the pace so that you have a little rest between rounds. (5 rounds total). Try to keep your back straight and upright and get a hard drive through the legs on the row and then remember to be methodical and smooth on the box jumps to avoid catching a toe. After this we will have a three round accessory piece that will not be timed. It will have toes-to-bar, double kettlebell swings, and double unders. Good stuff!
Tuesday: Sprint workout! This one is "SQT" and it's short and fast. It'll have shuttle runs and ground to overhead. Remember that ground to overhead means that you can decide how you'd like to get the bar from the ground…to over your head. Obviously the snatch would be the fastest and most efficient way to go about this, but you may believe the clean and jerk is an easier way and can keep your heart rate lower…The choice is yours! After this we will work on some strict handstand push-ups for quality…Not for time. You guys have been doing really well and we've been seeing a ton of progress with this movement so let's keep it up.
Wednesday: Weightlifting Wednesday! This will be a cool snatch complex to build strength in the pull and the overhead/bottom position. Without dropping the bar you'll complete one snatch pull (taking the bar from the ground all the way to your power position at the hip, contacting the bar with your hip and driving it upward with your legs and a hard shrug..full speed), one full snatch (squat), and then one overhead squat. Remember that the purpose of a complex is to better develop technique, efficiency, and strength of a certain movement. It does not matter that you reach a tremendously heavy weight…form and position should be the guide to how you load the bar. These are the exercises that develop us to hit new one rep maxes when the day comes so focus on doing them right. 
Thursday: Today is going to be very aerobic so get ready. Some of you will love it and some of you will hate it…but EVERYONE needs it! This is actually one that we've done in the past. It's very simple and very effective. Typically don't like to give away an entire workout but because of the simplicity of this one it's hard not to. It's basically four rounds alternating between a 500m row and a 400m run with no rest between movements or rounds. Try to keep a deliberate, strong, and steady pace throughout and really push that last run!
Friday: Such a good workout to kick off the weekend today..so good! This one will be tough mentally and physically but it's very doable if you pace it out right. The workout is ascending reps of power cleans and bar facing burpees. But there's a twist…between each round is 2 rope climbs. This one can get pretty taxing on the grip and the lungs so break things up early and often until you know you're in the clear. Because the reps increase every round it is tempting to come out of the gate pretty hard and knock out the first few rounds really fast… But it's not until you are into the second to last round that you are halfway through the workout so keep that in mind. All in all this one is a great workout for building strength and endurance!
Saturday: Today will be interesting to say the least…let's just put it simply. Lots of rowing/running, a good bit of pulling, and then very few..but very heavy..back squats! It will be a partner workout so you will share the rowing and running.. and ultimately the rest. Don't stress this one too hard because it will likely be a lot of fun!
This is such a great week! Lots of fun stuff planned and some new additions to the programming. Certainly some things to be excited about. Be sure to get in here as much as possible to ensure you're getting the results you want. Consistency is probably the most important thing we can do to reach our goals and be successful. Not every day is going to feel amazing but you still want to get in the gym and put in the work. I generally tell people that I have about one day a week that just feels a little off and I don't really perform well… But at the same time I usually have at least one other day in the week where everything just clicks and I feel amazing! It's all about living in the moment and riding through the good and bad workouts day in and day out so that at the end of each week you've done the work and gotten better! You guys have been doing an excellent job and we've been seeing so much progress. Keep it up!
See you all in class!
~Daniel